Risperidone
Home >> Risperidone

CAS number 66357-35-5

Structure :

Systematic (IUPAC) name N-(2-[(5-[(dimethylamino)methyl]furan-2-yl)methylthio]ethyl)-N-methyl-2-nitroethene-1,1-diamine

DRUG DESCRIPTION
Ranitidine hydrochlorideis a histamine H2-receptor antagonist that inhibits stomach acid production. It is commonly used in treatment of peptic ulcer disease and gastroesophageal reflux disease Ranitidine is also used alongside fexofenadine and other antihistamines for the treatment of skin conditions such as hives.
The active ingredient inranitidine hydrochloride (HCl), USP, a histamine H2-receptor antagonist. Chemically it is N[2-[[[5-[(dimethylamino)methyl]-2-furanyl]methyl]thio]ethyl]-N'-methyl-2-nitro-1,1-ethenediamine, HCl.
The empirical formula is C13H22N4O3S•HCl, representing a molecular weight of 350.87.

Ranitidine HCl is a white to pale yellow, granular substance that is soluble in water. It has a slightly bitter taste and sulfurlike odor.

Ranitidine HCl is used to decrease the production of stomach acid, which may reduce irritation to the stomach lining and help heal ulcers and other gastrointestinal conditions. It's prescribed for the following:

Short-term treatment (4 to 8 weeks) of active ulcers, specifically duodenal ulcers or benign stomach ulcers (also called gastric ulcers).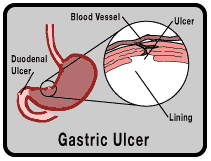 Maintenance therapy (at a reduced dosage) to help keep the ulcer from coming back after it has healed.
Treatment of conditions in which the stomach produces too much acid, such as Zollinger-Ellison syndrome and systemic mastocytosis.

Treatment of gastroesophageal reflux disease (also known as GERD, which occurs when stomach acid backs up into the esophagus).

Treating and maintaining healing of erosive esophagitis (severe inflammation of the esophagus)
DOSAGE
Take Ranitidine hydrochloride exactly as prescribed by your doctor. Make sure you follow the diet your doctor recommends.

Dissolve effervescent tablets and granules in 6 to 8 ounces of water before taking them.

Before you administer ranitidine, look at the solution closely. It should be clear and free of floating material. Gently squeeze the bag or observe the solution container to make sure there are no leaks.

Do not use the solution if it is discolored, if it contains particles, or if the bag or container leaks. Use a new solution, but show the damaged one to your health care provider.



It is important that you use your medication exactly as directed. Do not change your dosing schedule without talking to your health care provider.

Your health care provider may tell you to stop your infusion if you have a mechanical problem (such as a blockage in the tubing, needle, or catheter); if you have to stop an infusion, call your health care provider immediately so your therapy can continue.
SIDE EFFECTS
Ranitidine may cause side effects


headache


dizziness


constipation


diarrhea


stomach pain


upset stomach

Central Nervous System: Rarely, malaise, dizziness, somnolence, insomnia, and vertigo. Rare cases of reversible mental confusion, agitation, depression, and hallucinations have been reported, predominantly in severely ill elderly patients. Rare cases of reversible blurred vision suggestive of a change in accommodation have been reported. Rare reports of reversible involuntary motor disturbances have been received.

Cardiovascular: As with other H2-blockers, rare reports of arrhythmias such as tachycardia, bradycardia, atrioventricular block, and premature ventricular beats.

Gastrointestinal: Constipation, diarrhea, nausea/vomiting, abdominal discomfort/pain, and rare reports of pancreatitis.

Hepatic: There have been occasional reports of hepatocellular, cholestatic, or mixed hepatitis, with or without jaundice. In such circumstances, ranitidine should be immediately discontinued. These events are usually reversible, but in rare circumstances death has occurred. Rare cases of hepatic failure have also been reported. In normal volunteers, SGPT values were increased to at least twice the pretreatment levels in 6 of 12 subjects receiving 100 mg intravenously 4 times daily for 7 days, and in 4 of 24 subjects receiving 50 mg intravenously 4 times daily for 5 days.

Musculoskeletal: Rare reports of arthralgias and myalgias.
Other: Rare cases of hypersensitivity reactions (e.g., bronchospasm, fever, rash, eosinophilia), anaphylaxis, angioneurotic edema, acute interstitial nephritis, and small increases in serum creatinine.