Venlafaxine Hydrochloride
Home >> Venlafaxine Hydrochloride

CAS number 93413-69-5

Formula Structure :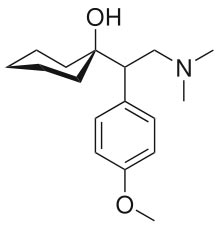 Systematic (IUPAC) name 1-[2-dimethylamino-1-(4-methoxyphenyl)-ethyl]cyclohexanol

Venlafaxine is an extended-release capsule for oral administration that contains venlafaxine hydrochloride, a structurally novel antidepressant. It is designated (R/S)-1-[2-(dimethylamino)-1- (4-methoxyphenyl)ethyl] cyclohexanol hydrochloride or (±)-1-[α- [(dimethylamino)methyl]-pmethoxybenzyl] cyclohexanol hydrochloride and has the empirical formula of C17H27NO2 HCl.

Its molecular weight is 313.87.Venlafaxine hydrochloride is a white to off-white crystalline solid with a solubility of 572 mg/mL in water (adjusted to ionic strength of 0.2 M with sodium chloride).

Its octanol : water (0.2 M sodium chloride) partition coefficient is 0.43. .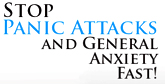 DOSAGE
Venlafaxine should be taken with food at doses specifically directed by
a physician. Individual doses vary greatly among individuals. The anti-depressant effects are not maximal for 1-2 weeks.

If discontinued, the dose of venlafaxine should gradually be reduced under the direction of a physician. For patients with difficulty swallowing tablets or capsules, capsules of Venlafaxine can be opened and the contents sprinkled on a spoonful of applesauce.

Venlafaxine comes as a tablet or extended-release capsule to take by mouth. The tablet is usually taken two or three times a day with food. The extended-release capsule is usually taken once daily in the morning or evening with food.

Take venlafaxine at around the same time(s) every day. Follow the directions on your prescription label carefully, and ask your doctor or pharmacist to explain any part you do not understand. Take venlafaxine exactly as directed. Do not take more or less of it or take it more often or for a longer period of time than prescribed by your doctor.

Swallow the extended-release capsule whole; do not split, chew, or crush it, or place it in water.

If you cannot swallow the extended-release capsule, you may carefully open the capsule and sprinkle the entire contents on a spoonful of applesauce. Swallow (without chewing) this mixture immediately after preparation and then drink a glass of water to make sure that you have swallowed all of the medication.
WARNING: Antidepressant medications are used to treat a variety of conditions, including depression and other mental/mood disorders. These medications can help prevent suicidal thoughts/attempts and provide other important benefits. However, studies have shown that a small number of people (especially people younger than 25) who take antidepressants for any condition may experience worsening depression, other mental/mood symptoms, or suicidal thoughts/attempts. Therefore, it is very important to talk with the doctor about the risks and benefits of antidepressant medication (especially for people younger than 25), even if treatment is not for a mental/mood condition.

USES: Venlafaxine is an antidepressant (serotonin-norepinephrine reuptake inhibitor type-SNRI) used in the treatment of depression, anxiety, and panic attacks. It works by restoring the balance of natural substances (neurotransmitters such as serotonin and norepinephrine) in the brain. Venlafaxine may

improve your mood, feelings of well-being, and energy level and decrease nervousness and the number of panic attacks you may have. HOW TO USE: Read the Medication Guide provided by your pharmacist before you start using venlafaxine and each time you get a refill. If you have any questions, consult your doctor

ake this medication with food, usually once daily or as directed by your doctor. Dosage is based on your medical condition and response to treatment.

Swallow the medication whole. Do not crush, break, or chew the capsule or place it in water. If you have difficulty swallowing this medication whole, you may open the capsule, sprinkle the contents onto a spoonful of applesauce, and swallow immediately. Do not chew the food/medication mixture. Follow each dose with a glass of water.
To reduce your risk of side effects, your doctor may direct you to start taking this drug at a low dose and gradually increase your dose. Follow your doctor's instructions carefully. Do not take more or less medication or take it more frequently than prescribed.

SIDE EFFECTS: Headache, drowsiness, dizziness, nausea, weakness, dry mouth, constipation, loss of appetite, weight loss, blurred vision, tiredness, nervousness, trouble sleeping, sweating, or yawning may occur. If any of these effects persist or worsen, tell your doctor promptly.
PRECAUTIONS: Before using this medication, tell your doctor or pharmacist your medical history, especially of: personal or family history of psychiatric disorders (e.g., bipolar/manic-depressive disorder), personal or family history of suicide attempts, bleeding problems, severe loss of body water (dehydration), glaucoma, high blood pressure, heart problems (e.g., chest pain, irregular heartbeat, heart failure, heart attack, QT prolongation in the EKG), high cholesterol, kidney disease, liver disease, seizure disorder, history of stroke, thyroid problems, low sodium in the blood (e.g., hyponatremia).

This drug may make you dizzy or drowsy. Use caution while driving, using machinery, or doing any other activity that requires alertness. Avoid alcoholic beverages.

Caution is advised when using this medication in the elderly because they may be more sensitive to its effects. The elderly are more likely to lose too much salt (hyponatremia), especially if they are also taking "water pills" (diuretics) with this medication.

MISSED DOSE: If you miss a dose, take it as soon as you remember. If it is near the time of the next dose, skip the missed dose and resume your usual dosing schedule. Do not double the dose to catch up.

STORAGE: Store at room temperature between 68-77 degrees F (20-25 degrees C) away from light and moisture. Do not store in the bathroom. Keep all medicines away from children
INTERACTION : This product could result in serious, even fatal, drug interactions. Avoid taking MAO inhibitors (e.g., furazolidone, isocarboxazid, linezolid, moclobemide, phenelzine, procarbazine, selegiline, tranylcypromine) within 2 weeks before or 7 days after treatment with this medication.



This drug should not be used with the following medications because very serious interactions may occur: weight loss drugs (e.g., sibutramine, phentermine).

If you are currently using any of these medications, tell your doctor  before starting venlafaxine. Before using this medication, tell your doctor  of all prescription and nonprescription/herbal products you may use, especially of: cimetidine, herbal/natural products (e.g., ayahuasca, St. John's wort), lithium, SSRI antidepressants (e.g., fluoxetine, sertraline), triptan migraine drugs (e.g., sumatriptan, almotriptan), other drugs which can cause bleeding/bruising (e.g., thrombolytic drugs such as TPA, anticoagulants such as heparin or warfarin, antiplatelet drugs including NSAIDs such as ibuprofen).

Tell your doctor  if you also take drugs that cause drowsiness such as: antihistamines that cause drowsiness (e.g., diphenhydramine), anti-anxiety drugs (e.g., diazepam), anti-seizure drugs (e.g., carbamazepine), medicine for sleep (e.g., sedatives), muscle relaxants, narcotic pain relievers (e.g., codeine), or psychiatric medicines (e.g., chlorpromazine, thioridazine).

Check the labels on all your medicines (e.g., cough-and-cold products) because they may contain drowsiness-causing ingredients. Ask your pharmacist about the safe use of those products. Low-dose aspirin (usually 81-325 mg per day) for heart attack or stroke prevention should be continued unless your doctor instructs you otherwise. Aspirin is similar to NSAID drugs, and can increase the risk of bleeding in combination with this medication